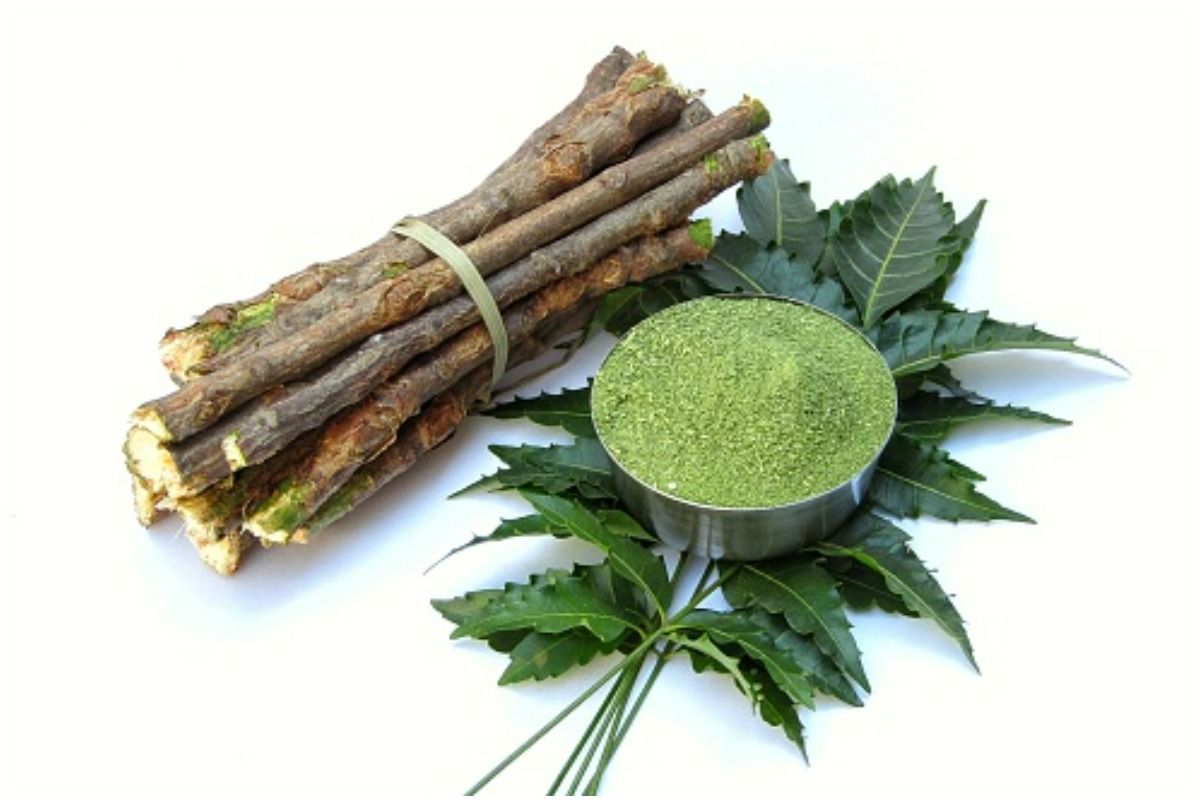 Neem (Azadirachta indica)

Blood purifier, beauty enhancer
Pimples: Mix neem powder, red sandalwood powder and curd in equal proportions. Apply the paste on the affected area
Dandruff: Heat coconut oil with 100 gms. of neem powder and apply to your hair once a week.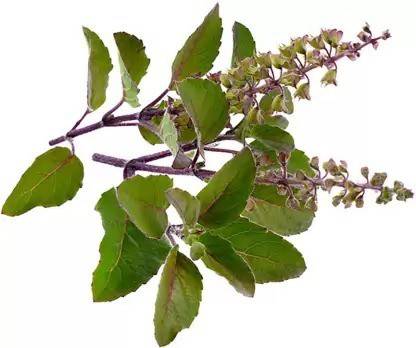 Tulsi – Basil (Ocimum sanctum) 
Antiseptic
Face pack: Basil (stem/leaves) juice, lime juice and honey can work wonders to your oily skin.
Pimples: Blend crushed basil with mint (pudina) juice & lime juice. Apply this on your pimples.
Amla – Gooseberry  (Emblica officinalis)
One of the purest forms of natural Vitamin C.
Nourishes the hair, thickening and darkening it at the same time.
Good tonic for the eyes.
Hair tonic: Mix henna powder, gooseberry, curd & lemon juice. Apply this to your hair and leave it for an hour. Then wash your hair with a mild shampoo.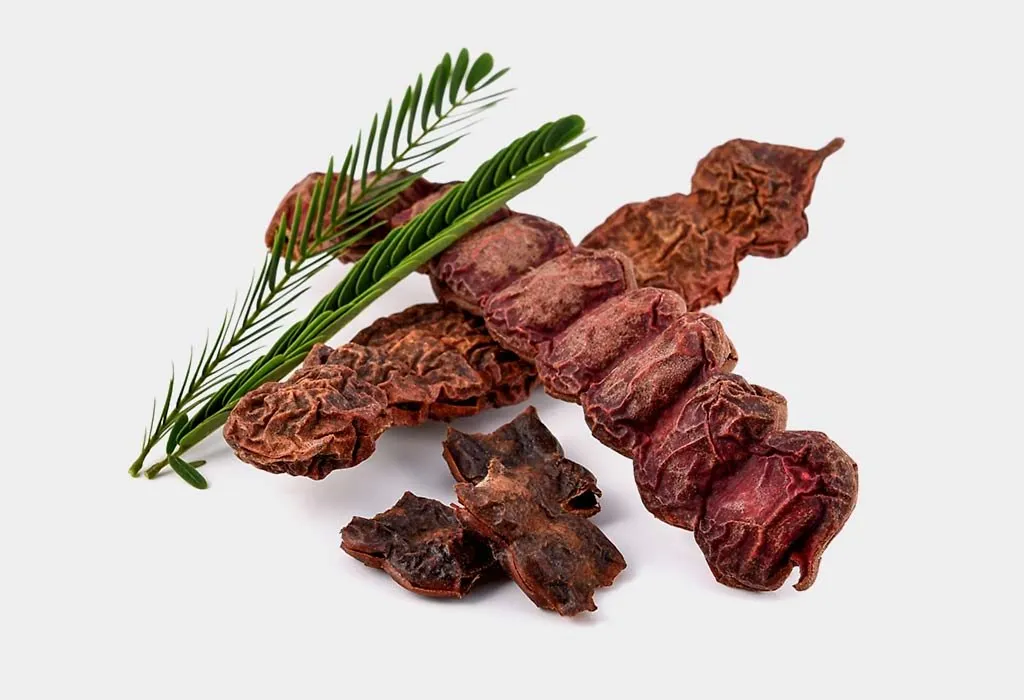 Shikakai (Acacia concinna)
Hair-vitaliser.
Herbal shampoo: Make a paste of shikakai, soap nut and gooseberry powder. This would serve as an effective herbal shampoo
Reetha – Soap nut (Sapindus trifoliatus)

Excellent hair tonic
Dandruff: Mix soap nut with water and apply once a week.
Brahmi – Indian pennywort (Bacopa monnieri) 
Relieves anxiety & tension.
Enhances memory power.
Effective for nervous disorders
Memory enhancer: Crush few tender leaves of Indian pennywort and express the juice after filtering with a clean cloth.Take 2 tea spoon of Brahmi juice before meal.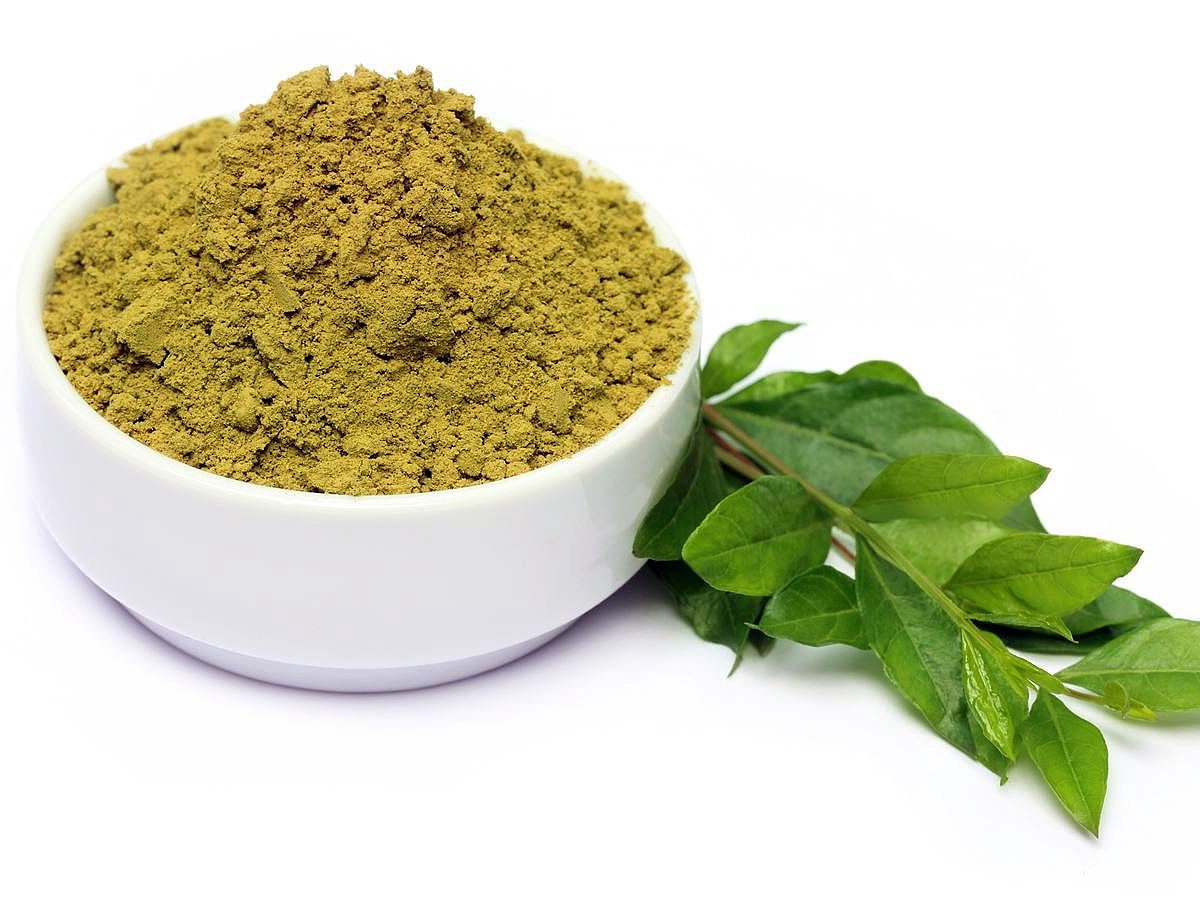 Mehendi – Henna (Lawsonia albla)
Excellent hair conditioner & tonic.
Herbal bleach: Make a blend of cucumber, orange & lemon juice with henna and apply.
Ghritkumari –  (Aloe vera)
Used for liver & spleen disorder.
Promotes & regulates menstrual period.
Hair vitalizer.
Liver disorder: Indian aloe is a form of cactus. After peeling the hard skin, the pulp to be cored from inside. Take a leaf from the pulp with black salt and ginger juice every morning for 10 days.
Nilgiri (Eucalyptus citriodara)

Best solution for blocked nose & sore throat.
Excellent deodorant.
Acne & boils: Mix eucalyptus oil with mustard oil and apply on the affected zone.
Chandan – Sandalwood (Santalum album) 
Skin freshener.
Soul-stirring fragrance.
Glowing skin: Make a paste of sandalwood with Fuller's Earth (multani mitti), besan, barley flour and wheat flour and apply. Stubborn acnes & pimples: Use sandalwood with neem and basil powder.
Jyotishmati / Malkangani -Staff tree (Celastrus paniculatus) 
Excellent pain reliever
Relieves pain: Apply staff-tree oil on the affected area.
Nirgundi – Five-leafed chaste (Vitex negundo) 
Essential for acne, boils, eczema and hair loss. Popular deodorant
Acne,Boils, Eczema: Apply the ground and boiled leaves on the affected zone.
Feeling & looking fresh: Mix boiled leaves with your bath water and use it. You will be gifted with a glowing skin.
Til – Sesame (Sesamun indicum) 
Promotes hair growth.
Acts as a herbal dye.
For soft & smooth hair: Apply sesame oil and massage lightly before bath.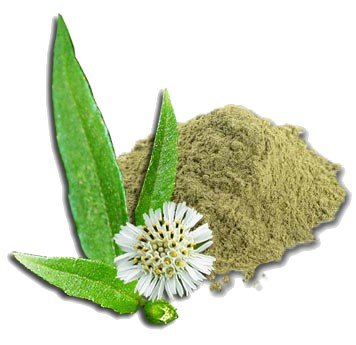 Bhringaraj (Eclipta alba)

Essential hair tonic
Thick, dark hair: Apply a mixture of bhringaraj, gooseberry, coconut, almond, and olive.
Kesar – Saffron (Crocus sativus)
Effective for pimples
Skin cleanser
For a fair complexion: Blend a few strands of saffron in a cup of raw milk and let it soak overnight. Apply on to your skin the next morning and leave it for at least an hour.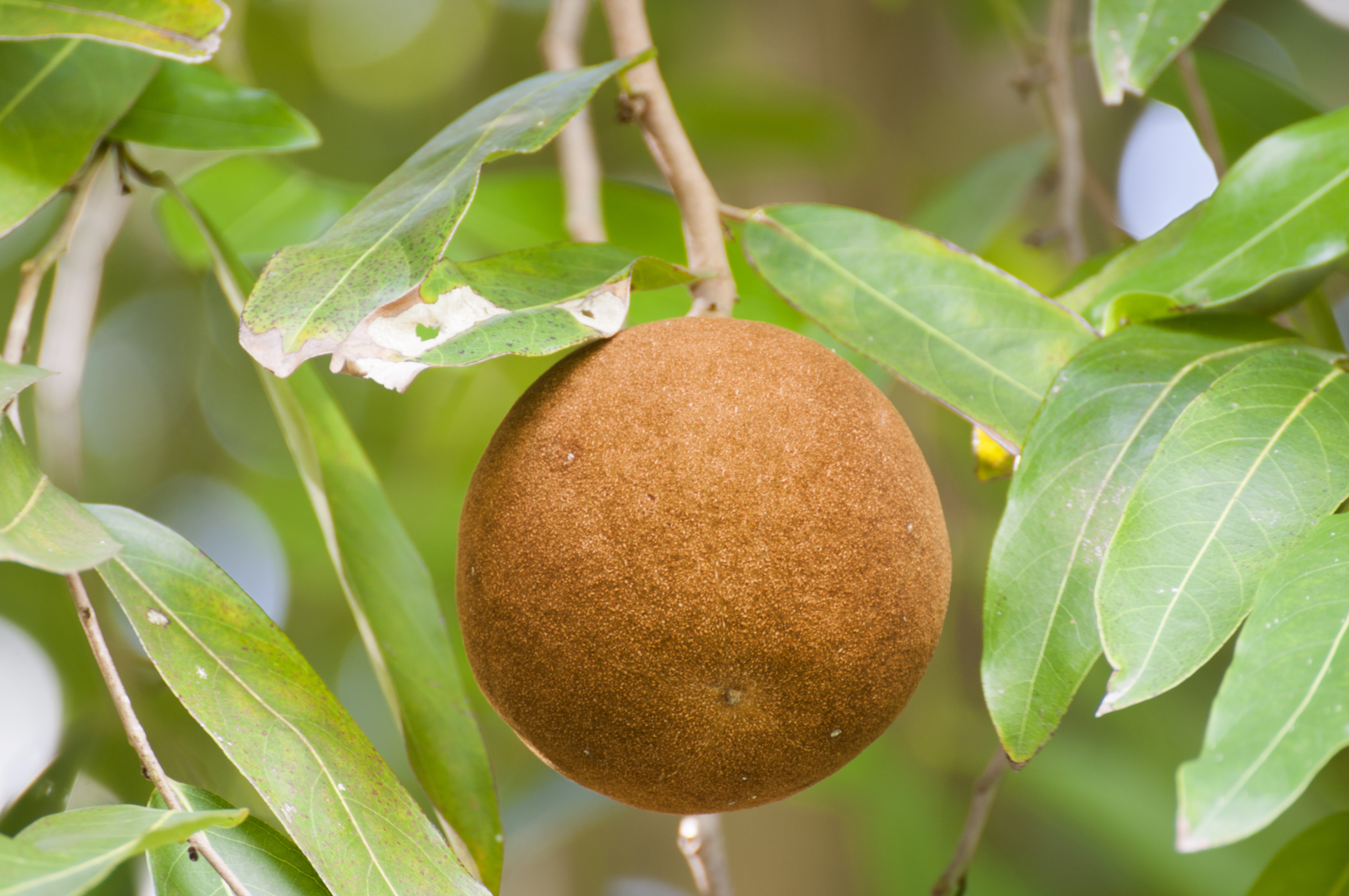 Chalmogra – (Tuvrak)  Garudphal
A local stimulant, useful in correcting disordered processes of nutrition.
The bark of the tree contains tannins, which are beneficial in the treatment of fever.
The oil extracted from the seeds is useful in leprosy and skin disorders.
Ashoka – (Saraca Indica)
Useful for arresting bleeding and uterine sedative.
The bark of the tree is effective for excessive blood loss during menstruation due to the presence of
uterine fibroids and internal piles.
Dried flowers are useful in diabetes.
Sarpagandha – (Rauwolfia serpentina)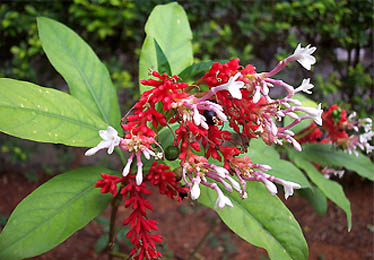 Effective drug in lowering blood pressure.
One gram of the powdered root can be taken twice for Insanity.
It is also effective in treating insomnia because of its sedative properties.
Also useful for Hysteria and Urticaria.
Ashwagandha – (Withania Somnifera)
Ashwagandha has many significant benefits,
but is best known for its powerful adaptogenic properties,
meaning that it helps the mind and body adapt better to stress.
Peepal – Peepal (Ficus religiosa)
Effective for heart diseases, constipation, and Mumps.
The leaves are infused in water at night, distilled the next morning, and stored in bottles for heart diseases.
The dried dust power of the leaves is useful for constipation and for mumps, the leaves should be smeared with ghee,
warmed over a fire, and bandaged over the inflamed part to get relief.
Piyaz – Onion (Allium Cepa)
Stimulants and a mild counter-irritant, promote the removal of catarrhal matter.
Onion juice with honey is useful for colds, coughs, bronchitis, and influenza.
It contains iron, therefore, beneficial in treating anemia and effective in preventing edible against heart-attack.
About 30 gms of onion and seven black peppers can be finely pounded and given to Cholera patients.
Kaith – Wood Apple (Feronia Limonida)

Effective for Aromatic, digestive, and mucous membranes.
The pulp of the ripe fruit, mixed with cardamom, honey, and cumin seeds,  is beneficial in the treatment of dysentery, diarrhea, and piles.
It is also useful in preventing cancer of the breast and uterus and helps cure sterility due to a deficiency of the hormone progesterone.
The bark of the tree is good for biliousness
Mahua – (Madhuca indica)
Effective in arresting bleeding and secretions and in bronchitis, diabetes, eczema, and Orchitis.
The flowers of the tree (30 gms with 250 ml of milk ) are effective in bronchitis.
A decoction of the bark can be given internally in rheumatic diseases and a decoction of the bark can also be taken in diabetes.
Vapors of boiling madhuca leaves are useful in relieving the pain of Orchitis. And the leaves are also effective in the treatment of eczema.
Methi – Fenugreek (Trigonella foenum graecum)
Effective in bad breath, body odor, anemia, and stomach disorders.
The leaves help in blood formation. The cooked leaves help prevent anemia.
Tea made from fenugreek seeds is equal in value to quinine in reducing fevers and bad breath and body odor.
The seeds are useful in the removal of dandruff.


Lavang – Clove (Syzygium aromaticum)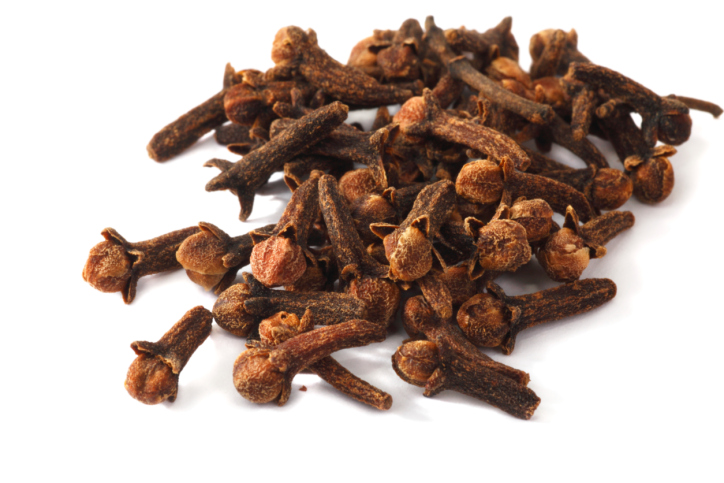 Stimulant and effective in relieving flatulence, cholera, cough, asthma, and headaches.
Cloves promote enzymatic flow and boost digestive functioning.
Chewing a clove with a crystal of common salt eases expectoration, relieves the irritation in the throat, and stops cough in the pharyngitis. A paste of clove and salt crystals in milk is a common household remedy for headaches.

Flax Seed– Linseed 

Effective in coronary heart diseases and stroke, hypertension, and inflammatory and autoimmune disorders.
Omega – 3 fatty acids in the linseed oil help to dissolve tumors and eliminate breast, lung, and prostate cancer cells.
It is helpful in the treatment of arthritis also. It can relieve asthma noticeably sometimes within a few days of starting to take the oil.
Crushed linseed makes a very useful poultice for uncertain and superficial or deep-seated inflammation.
Continuous use of fresh linseed oil for one month completely relieves premenstrual syndrome.
Bael Fruit – Bel or siriphal (Aegle marmelos )

Effective in constipation, diarrhea, dysentery and peptic ulcer.
Ripe bael fruit is regarded as the best of all laxatives. It cleans and tones up the intestines.
For best results. it should be taken in the form of sherbet.
The unripe or half-ripe fruit is perhaps the most effective remedy for chronic diarrhea and dysentery where there is no fever.
The leaves are soaked overnight in water and that water is strained and taken in the morning is an effective remedy for peptic ulcers.
Lashoon – Garlic (Allium Sativum)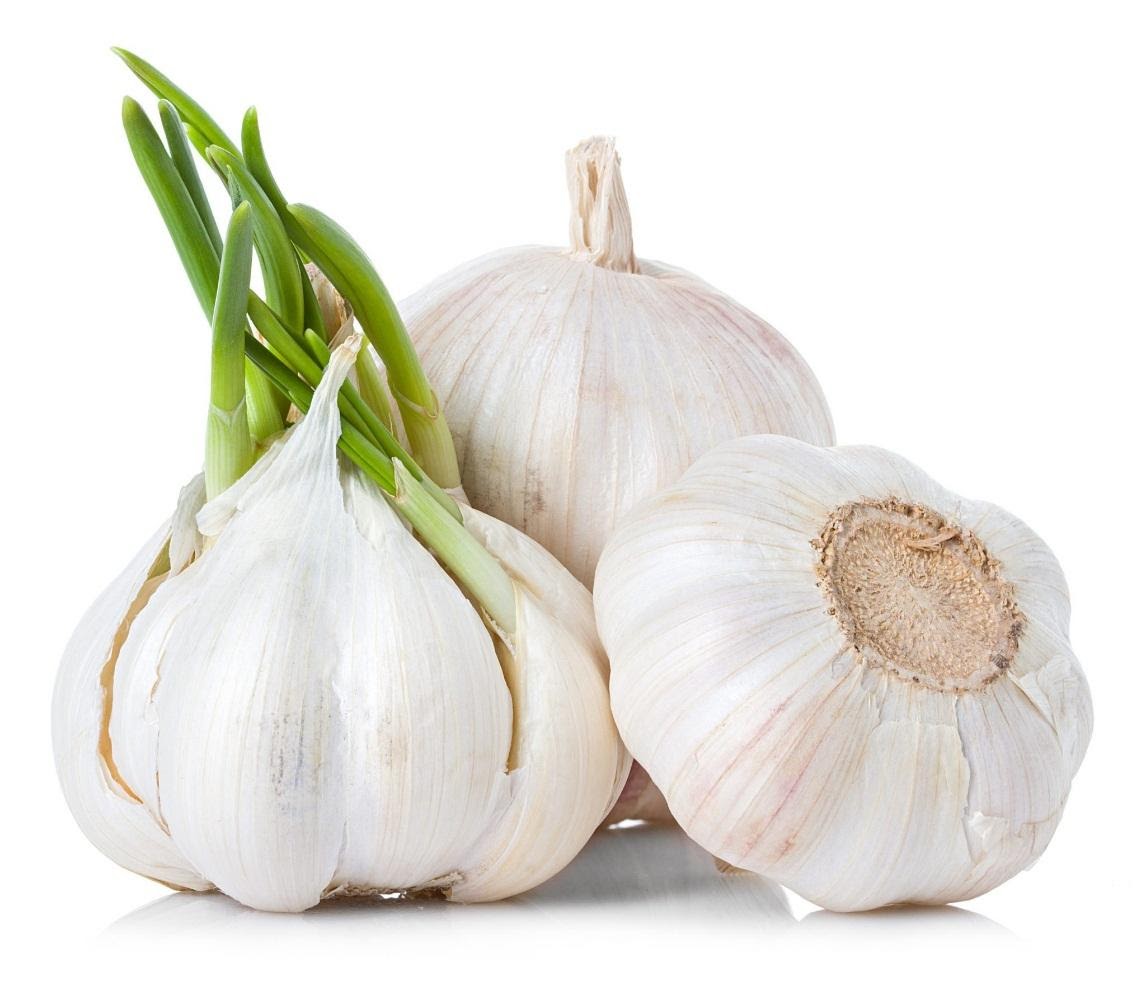 Effective in Asthma, High blood pressure.
Lashoon is perhaps the most effective remedy for blood disorders, digestive disorders, Rheumatism, cancer and skin disorder
Dhatura – (Dhatura Stramonium)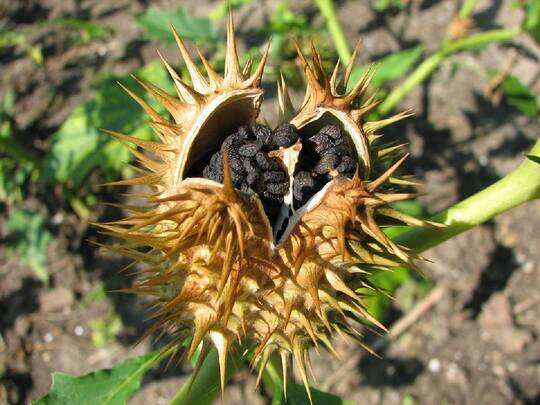 Dhatura is very useful in asthma when the smoke from burning leaves is inhaled.
The leaves rolled into cigarettes can be smoked to relieve asthmatic attacks.
Dhatura fruit is a specific remedy for phlegmatic and bilious types of malaria fever.
The herb is a valuable remedy for heart disorders. It relieves cardiac pains.
Dhatura is useful in impotency. A preparation made from datura seeds with other ingredients is useful for patchy baldness.
Babul – (Acacia arabica)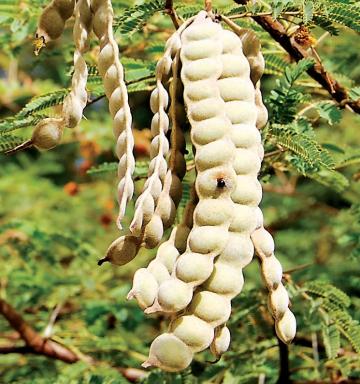 The various parts of the babul tree are useful in diarrhea of ordinary intensity.
Chewing of fresh bark of this tree daily helps strengthen loose teeth and arrest any bleeding from the gum.
The bark of the babul tree is useful in the treatment of eczema.
A decoction of the bark mixed with rock salt should be used as a gargle in treating tonsilitis The bark of the tree is useful in leucorrhoea.
Its decoction should be used as a vaginal douche for treating this disorder.
Banslochan – (Bambusa arundinacea wild)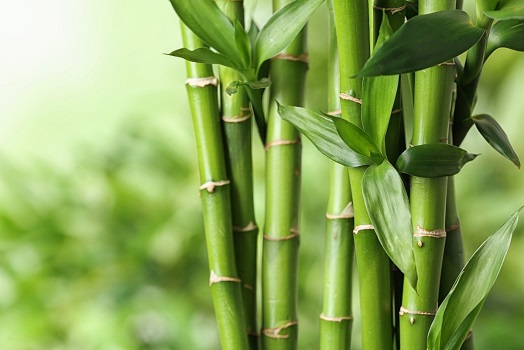 The siliceous concretions on young herbs, bark, root, and flowers are used.
It is used for Cough and cold Urinary retention. Infected wounds.
As an adjunct in tuberculosis.
Earache.
Vidari –  (Ipomoea digitata Linn)
Parts used Roots.
It is used for General weakness. Diminished lactation. shore throat.
Elaichi – (Elettaria cardamomum Maton)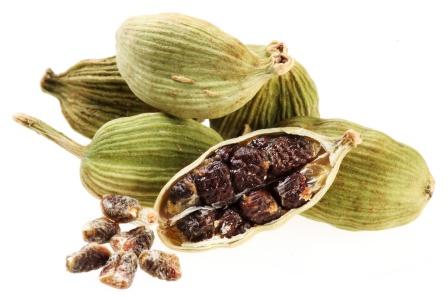 It is used in: Nausea Indigestion Abdominal pain Bronchitis and upper respiratory infections. Halitosis.
Erand -(Ricinus communis Linn)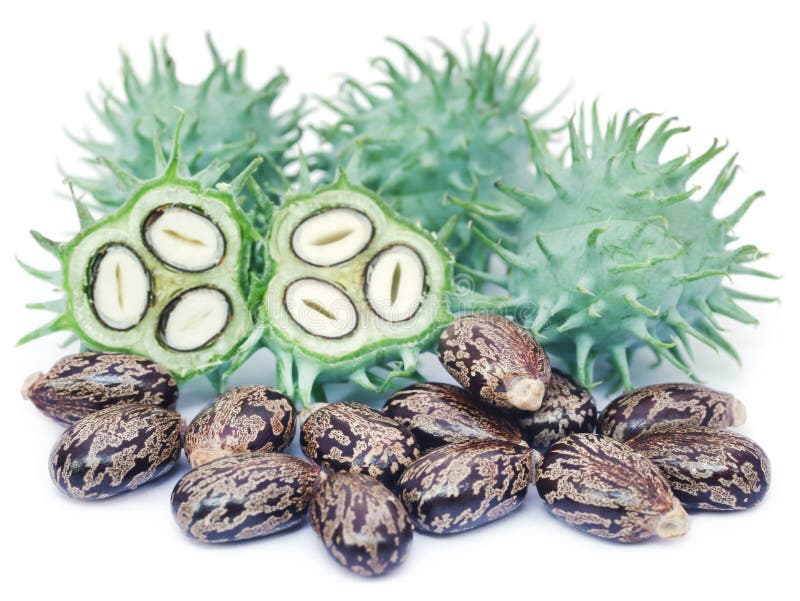 Parts used: Roots, root bark, leaves, seeds, oil.
It is used in Rheumatism
Jaundice in hepatitis
Constipation
Gokshura – (Tribulus terrestris Linn)

parts used: Fruits and roots:
It is used for:
Crystalluria
Urolithiasis
Impotence
Aging
Jivanti –  (Leptadenia reticulata)
Parts used: mainly roots.
It is used for Diminished lactation Skin infection.
Khadira – (Acacia catechu)


Parts used for Extract, bark, wood, flowering tops, fruits and gum.
It is used for: Sore throat and mouth infections Ear discharge Reduce milk flow.

Musta – Nagarmotha – (Cyperus rotundus Linn)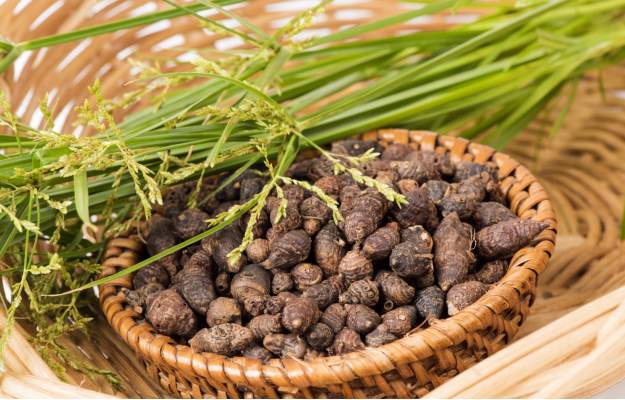 Parts used for Bulbous root.
It is used for: Conjunctivitis Diarrhoea Indigestion
Abdominal pain. Nagarmotha gives relief from abdominal pain due to gas or flatulence.
Flatulence is caused due to an imbalance of Vata and Pitta Dosha.
Indigestion. Nagarmotha helps to manage indigestion.

Nagkesar –  (Mesua ferrea Linn) 
Parts used for Stamens, seed oil.
It is used for: Menorrhagia (excessive uterine bleeding) Hemorrhoids (bleedings piles) Skin infections.
Rheumatic pain (local application).
It may have beneficial properties for the liver.
It may be an appetizer.
It may be an expectorant (used to treat cough)
Nimba – (Melia azadirachta Linn)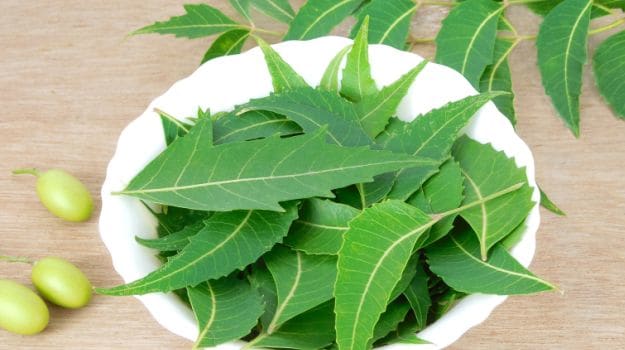 Parts used for Bark, occasionally root bark, leaves, flowers, fruits, seeds, kernel, oil from seeds, exudates or gum, and sap.
It is used for Fungal, bacterial, and other skin infections, and eczema.
Diabetes mellitus- as an ancillary agent.
Dental Hygiene.
Palash – (Butea frondosa Koen)
Parts used for Gum, seeds, flowers, bark, and leaves.
It is used for Intestinal parasites. Geriatric tonic
Palash is mainly used to get rid of worms from the stomach due to its anthelmintic activity.
It can be used to manage diarrhea as it has antimicrobial and astringent properties.
It also helps to manage liver disorders due to its antioxidant properties.
Saptaparni – (Alstonia scholaris R.)


Parts used for Ripe fruit, bark, leaves, and latex.
It is used for periodic fevers. Dysentery Dermatoses.
The bark is known as dita bark, used by Indians as a traditional medicine to treat diarrhea, dysentery, asthma, and a few types of fevers.
It has also been used as an aphrodisiac. When damaged, the bark lets out a sticky milky latex, which is also valued for its medicinal properties.